R.I.P Dilla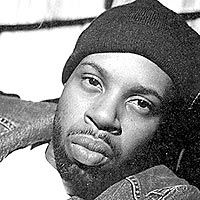 As all hip hop fans now know, J Dilla aka Jay Dee has passed away from Lupus. Various reports had been ciculating about his poor health for months and stories of him performing from a weelchair became more frequent.
Now Dilla wasn't everybody's favourite producer (although I was a big fan) but one thing hip-hop heads will not deny is that he was good for hip-hop. He injected soul and feeling into his music and provided countless artists with some sonically beautiful beats. From his work on the latter Tribe material to his work on Jaylib, he was evolving his sound and was prepared to try new and different things. Now I'm not going to sit here and convince you that Dilla was the next Primo, but the man could make some dope shit.
Regardless of all things hip-hop, the man was only 32 years old, and a loss of someone so young is always a tragic one.
I could upload a sampling of Dilla's beats but to be honest you probably have them all and you can never do someone justice at a time like this so choose you're own Dilla beats and vibe the fuck out.
R.I.P J Dilla.
Tags -
Hip Hop
,
Jay Dee
,
J Dilla