And you wanna know what I think about those fake cats, think that rap is just one fat wage pack?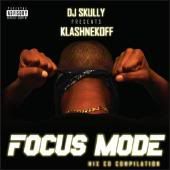 Shit it's been a minute since I dropped knowledge up in here so it's time to get things poppin again.
First and foremost; apologies for being AWOL these last few weeks, rest assured Peace, Prosperity and Paper is always rolling though. We've just been chillin for a bit.
Now I've got to speak my mind to all the UK fans out there. By that I don't mean the fans just in the UK, but also the fans of UK hip hop in general.
Over the last couple of years there has been a fair few UK mcs getting their shine. Top of these lists is generally Jehst, a man who is a lyrical genius but doesn't get the international shine he deserves. We also get Rodney P getting mad shine, as he should do (although I haven't been feeling him these last couple of years). We of course have Dizzie Rascal, who has been putting out stellar work for a minute and Kano. Now you can go ahead and call Dizzie, Kano, Roll Deep etc; hip-hop, grime, garage...whatever, but for arguments sake lets call them straight hip-hop here. Slightly off the radar we have; Skinnyman, Blade and Ty getting some much deserved shine. However for me, as much as I like many of these artists, I don't get that special feeling I do when I listen to someone like BDK, Jigga, Tribe...whatever. You either know what I'm talking about here or you don't, that special "fuck me I can vibe to this all year" sort of feeling. Don't get me wrong; Jehst is fucking awesome, Ty got mad plays from me this last year ("Upwards" still does) and Mark B and Blade's "The Unknown" is dopeness despite the fact people don't seem to agree. However despite this, there is only one artist to emerge in UK Hip-Hop that has me positively soiling myself in anticipation every time he has new ish out.
That man is Ricochet Klashnekoff (although he seems to have dropped the Ricochet now). This dude is straight up one of my favourite mcs in the world right now. Every time he picks the mic up I'm blown away, he seems to be able to do it all right now. His debut album "The Sagas of Klashnekoff" seemed to slip the radar of most people somehow, despite the fact that it was fucking dope. From the first track Klash just murdered it; talking about life on a council estate, dealing, his girl, his father's death...shit he covered it all. This man just rips from the heart and that is what makes him the best right now for me. I know Jehst is the same in that respect but there is just something about Klash. So I played the hell out of "Sagas of" last year and practically wore a hole into it. Since then I've got hold of the odd track from compilations here and there but he generally seemed to have gone AWOL.
Then word on the street was that he was about to drop a new mixtape to let heads know he was still around. Shit I was so hyped up for it I copped it from HMV, which isn't like me at all because I know I'm getting ripped off. Either way I listened to it on the way home, waiting to see whether he can bring the same level as he did on "Sagas of". By the time I got home I had come to the conclusion that it was one of the dopest discs I've heard all year. The man matched the level he reached on his debut album...and then bettered it. "Focus Mode" has Klash spitting over Raekwon's - Criminology, Nas's - Get Down, Juelz Santana's - Mic Check and a bunch of other dope beats. Not to mention he gets some mic time over some new beats and he kills
each one
. There is not one moment in this mixtape where you feel like hitting the skip button, apart from to skip back and play each track again. The best thing about "Focus Mode" is that Klash gives us a taste of how versatile he can be, not only in subject matter but also flow. He switches it up, slows it down and generally just gives us a taste of what he can do. I also have to add for the record that DJ Skully really kills it on this, he needs to be getting more exposure as with so many cats we have in the UK.
So yeah to cut this short (ish), I'm a damn Klashnekoff groupie. For me he's one of the best around right now, UK, US...whatever.
If you haven't even checked him out before then here is a taster for you. If you like what you hear then get you're plastic out and go and order "
The Sagas of Klashnekoff
" and "
DJ Skilly Presents: Klashnekoff - Focus Mode
". Don't sleep.
Peace.
Klashnekoff - Black Rose

Klashnekoff - Mr K-Lash
Klashnekoff - You (International Lover Remix)
Tags -
Hip Hop
,
UK Hip Hop
,
Klashnekoff
,
DJ Skully