My daughter found nemo, I found the new Primo...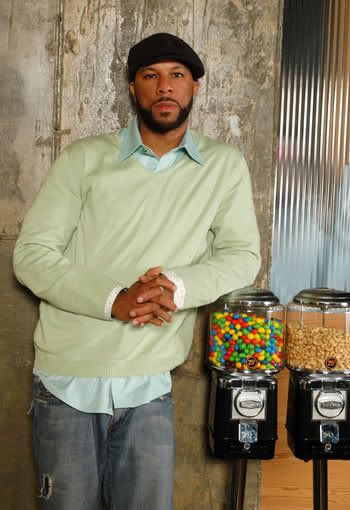 So long time no posting blah blah. What can I say, I've spent a couple of months sorting my day job out. New job is now accepted, contracts signed, illegal substance test booked let's roll...
The year 2007 has the potential to be a good one in this thing we call Hip-Hop. With potential albums from Doom, Ghost, Brother Ali (has that dropped already?), Rakewon, UGK and so on, things look like they might be on the up.
For me though, one man might blow this shit out of the water; Common.
B.E was dopeness despite the hate. At the time it dropped heads were proclaiming Common & Kanye as the best thing since Eric B/Rakim, Guru/Primo, Dre/Snoop and yet within a matter of months the hating started. It wasn't acceptable there was an album that the general concensus liked so fuck it, we better hate on it. "Shit, Common has gone lovely dovey", "Kanye hasn't dropped a dope beat since Guess Who's Back", "shit is over in half an hour" and so on.
Fuck that. The beats were some of the best work Kanye West has done and the rhymes were the best Common has spit since Resurrection, which is widely considered to be a steller bit of work.
So with that in mind, and the fact that he's just dropped a dope track with a beast of a Kanye beat suggests that this is one to watch.
Peep it and stop the hating, believe it or not it's ok to like shit other people like. It doesn't all have to be obscure shit made in a basement with an MPC someone had to sell a kilo of crack for.
Sit back and let Common and Kanye bring the heat.
The People (Ft Dwele)
The Game

I Have a Dream (prod Will.I.Am)

Tags:
Hip Hop
,
Common
,
Kanye West