Me and Prem', both names go together...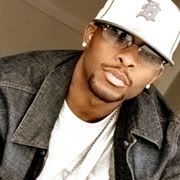 For as long as Hip-Hop lives, the same standard debates will live with it, whether it be who was the better mc in his prime; BDK or Rakim? Or whether or not Illmatic was a classic piece of hip-hop.
One debate which I plan to add some fuel to right now is another which may well live on until the end of time. Who is the best mc to ever flow over a Primo beat? Guru? Krs-One? Nas? Biggie? Jay-Z? Big L? Well there is a strong case for all those dudes but there's one mc who needs to get in on the fucking list.
Enter Royce 5'9. Stop laughing, dude has serious flow over any Primo beat. Granted he has only had the chance to shine on a handful of Primo beats but he fucking kills them. Dudes can front like 'Boom' isn't dope as hell but shit is crazy. He followed it up with the excellent 'Hip-Hop' from "Death is Certain" which for me was one of the most underrated tracks of the last few years.
Why am I dribbling on about this? Well two reasons; one I'm killing time at work on a Friday afternoon but more importantly dude has killed it again with 'Ding Ding'. With that and the news that his next album will be produced entirely by Preem, I can feel myself falling love with hip-hop after a few months out. I know most people reading this post will feel like I'm nuts but fuck it, shit is straight dope....
Royce - Ding Ding (Prod Primo)
Tags:
Hip Hop
,
Royce 5'9
,
Dj Premier